How is Eyebrow Transplantation Applied?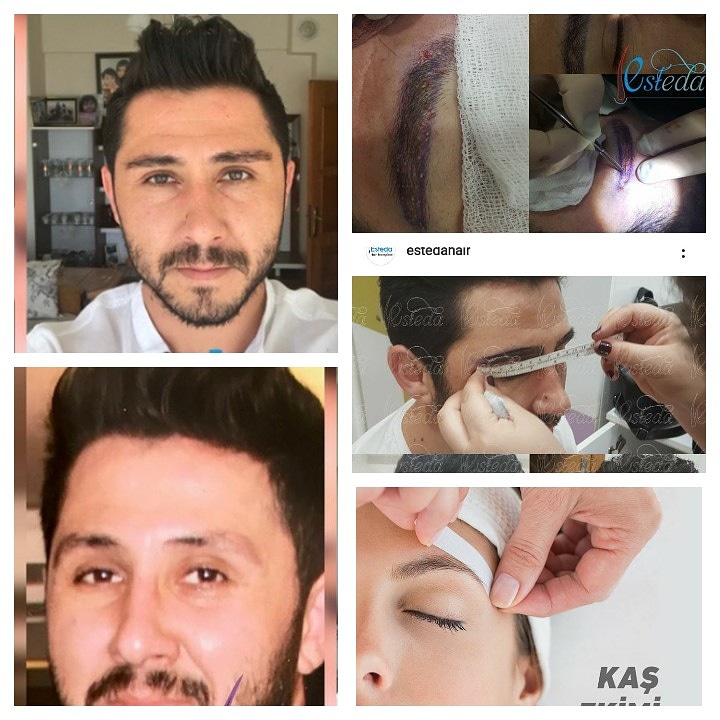 Eyebrow Transplantation
The eyebrow transplant is performed by transplanting hair follicles taken from the back of the neck to the eyebrows. It is painless, it is applied with the FUE method under local anesthesia and lasts about 1-2 hours. It is a process that requires a lot of experience, consisting of the steps of taking the hair adapted to the eyebrows and transplanting it with the appropriate direction and angle to the eyebrows. During the transplantation of the eyebrows, the pain of the plantation and the plantation of the roots one by one require great importance. The roots should be planted at angles of 25-30 degrees, the eyebrows planted at wider angles will be straight, which will cause discomfort. Transplantation with these angles can only be done by a specialist who has serious experience in transplanting eyebrows. Just as eyebrows are not the same for everyone, the same eyebrow does not fit everyone. Within these anatomical norms, it is more correct to create the shape of the eyebrow by deciding with the person in the conditions where it is possible, taking into account the request of the person. This process is very important for the patient's desired eyebrow style.